Furnace Cleaning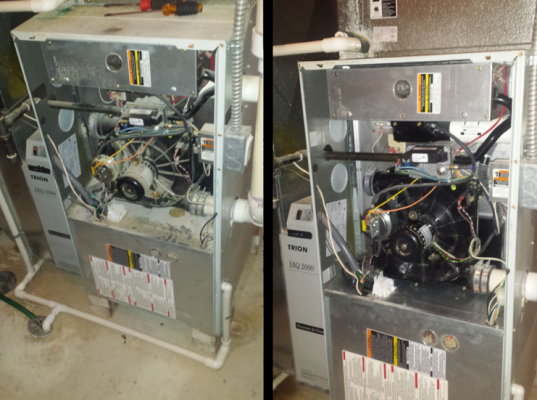 We are the most experienced furnace cleaning company in Regina. So if your furnace needs to be cleaned, you're in luck! You've found the best furnace cleaning company in Regina.
Getting your furnace cleaned can be an often over-looked area to improving safety and reducing your ever-increasing heating costs. Most homes will benefit greatly with a little bit of routine furnace cleaning maintenance to the heating, ventilation and air conditioning (HVAC) system.
Our advanced furnace cleaning methods could help reduce your home's overall energy costs and improve the performance of your entire heating and cooling system. As Regina's longest running certified furnace & duct cleaning company, we are more than capable of cleaning your furnace so that your family can breath easy again.
The two major components of a furnace that needs to be cleaned annually are the furnace blower and the AC Coils. When impacted with dirt or debris, your furnace system will run inefficiently and could lead to degraded performance. The proper way to clean a furnace blower is to ensure you are able to access the blower blades properly. The proper way to clean an AC coil is to ensure there is access to the top and bottom of the coil.
---